17 / 10 / 2022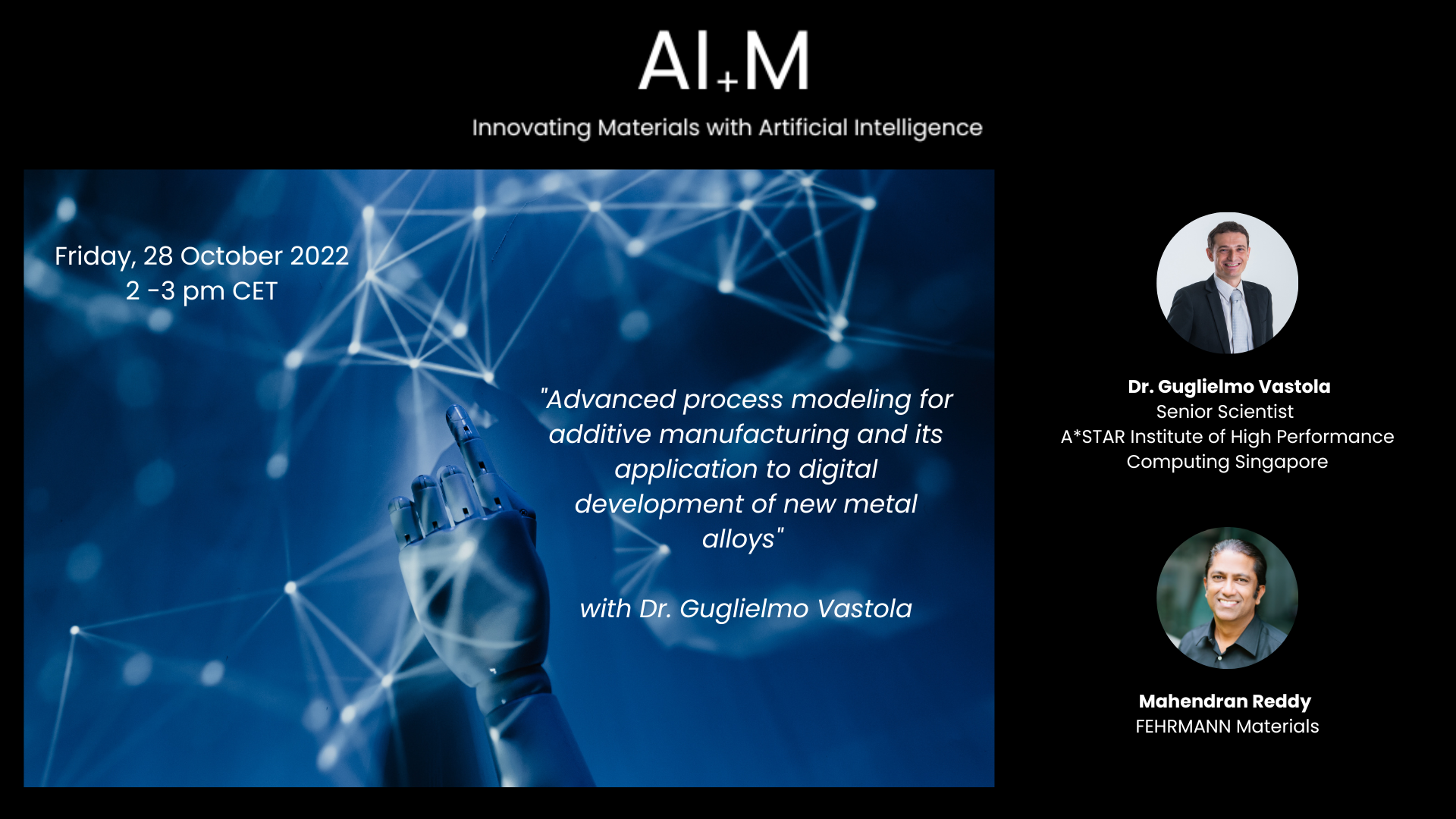 AI+M - Innovating Materials with Artificial Intelligence" webinar series enters next round
Bringing together the topics of materials development and AI - that was the goal with which the webinar series "AI+M - Innovating Materials with Artificial Intelligence" was launched in the summer of 2022. In cooperation with the Artificial Intelligence Center Hamburg e.V. (ARIC), FEHRMANN has created a platform that brings together researchers, futurists, digital experts and materials scientists, exploring the intersection of AI and materials innovation and driving the development of new materials.
On October 28 at 2 p.m. the third webinar will now start. The guest will be Dr. Guglielmo Vastola, Senior Scientist at A*STAR Institute of High Performance Computing Singapore, who will talk about "Advanced process modeling for additive manufacturing and its application to digital development of new metal alloys."
The webinar will be recorded - the recording will be made available to all interested parties afterwards. Registration at: https://bit.ly/3EEbFPR
Are you interested in news from our company?
Please also have a look at the press section.