Ultra-high performance aluminium alloys "strong as steel" for die casting, permanent mould casting and sand casting
For more than 50 years, we have been developing aluminium alloys with outstanding mechanical properties such as high ductility and strength. Many of our alloys are corrosion resistant. Our aluminium alloys are industrially qualified and are used in series production in our own sand foundry as well as either supplied as ingots or licensed for gravity die casting and die casting.
Our high-performance aluminum alloy AlMgty® is corrosion-resistant - even to salt water - thus eliminating the need for a corrosion coating. AlMgty® is recyclable and qualified in casting and extrusion. This means that even a complex product - such as a car body - can be manufactured from one material and recycled accordingly ("circular car body").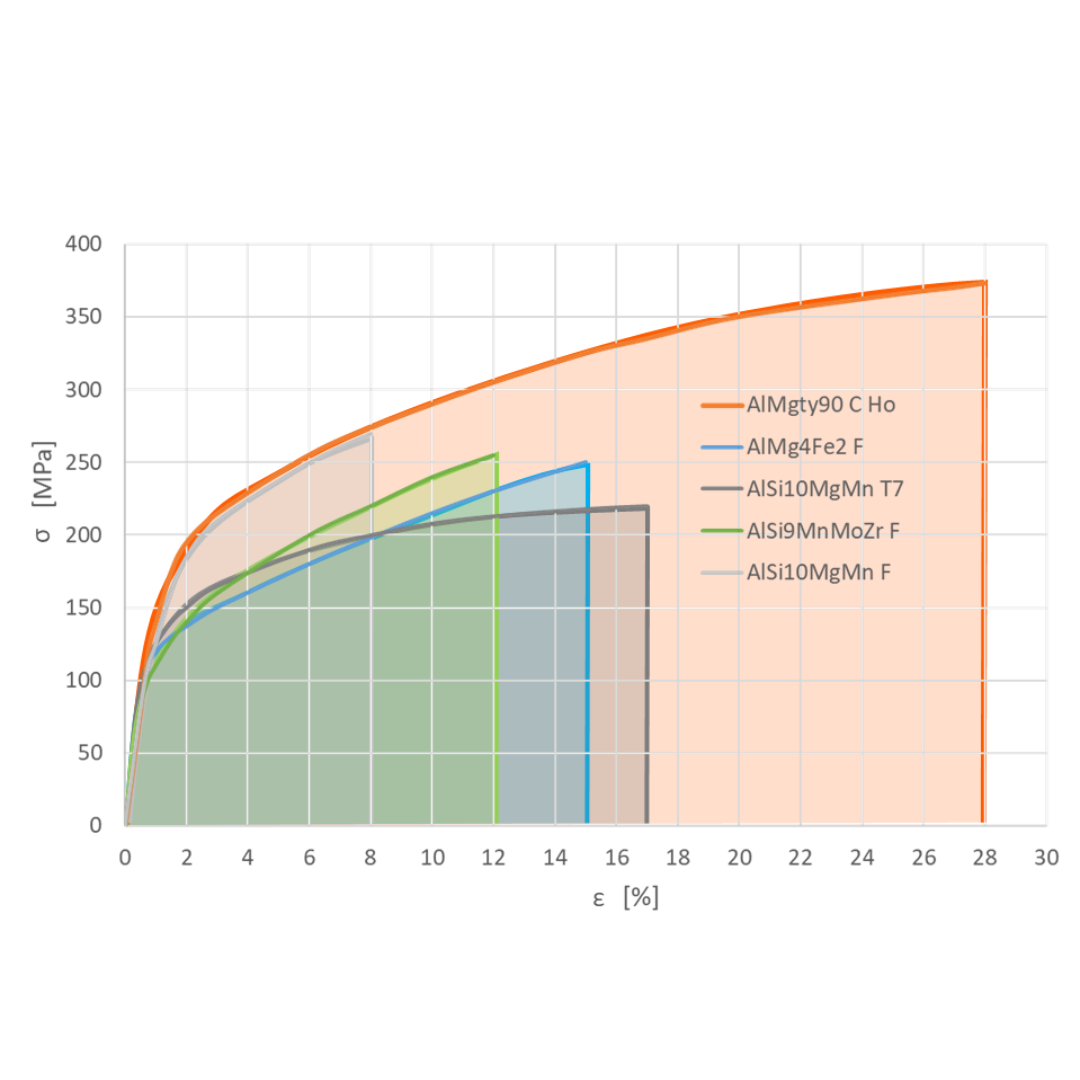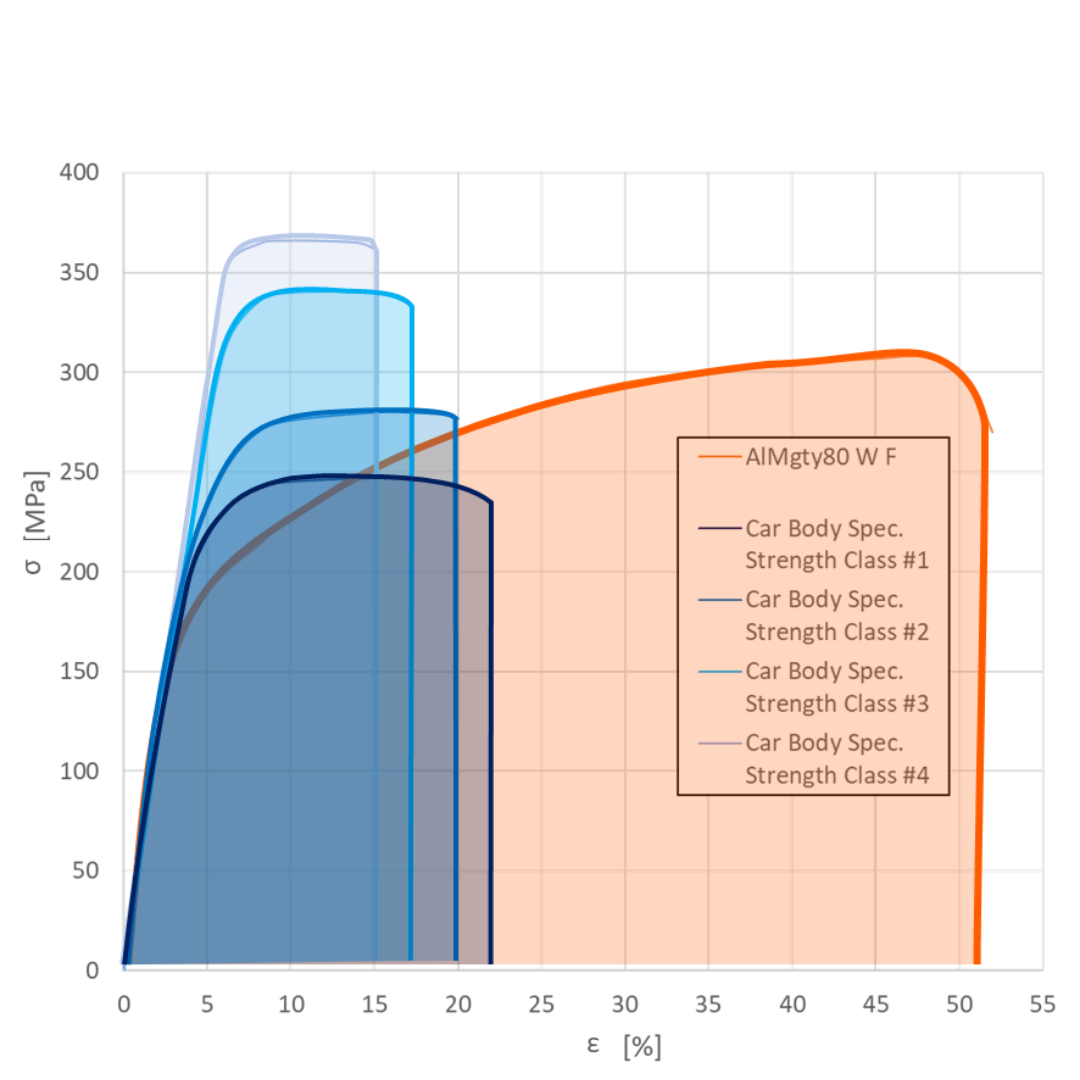 The special feature: Our specially developed alloys are suitable for both 3D printing and casting. This means you can easily transfer additively manufactured components made from our alloys to larger series production.
Product overview
High-performance alloys
General features:
High corrosion resistance, e.g. in salt water
Specific weight 2,6 kg/ dm³
No exotic ingredients
High strength
High ductility
High fatigue strength
Anodizable
Good machinability
Good polishability
Weldable